CELEBS
Accountants connected to Oscars mix-up will not work show again, academy says
The two PricewaterhouseCoopers accountants who were connected to a very public mix-up at the Oscars this year will not be involved in the awards show again, an Academy of Motion Picture Arts and Sciences spokesperson told ABC News.
Brian Cullinan and Martha Ruiz, who worked on the balloting team for four and three years, respectively, have been relieved of their academy duties.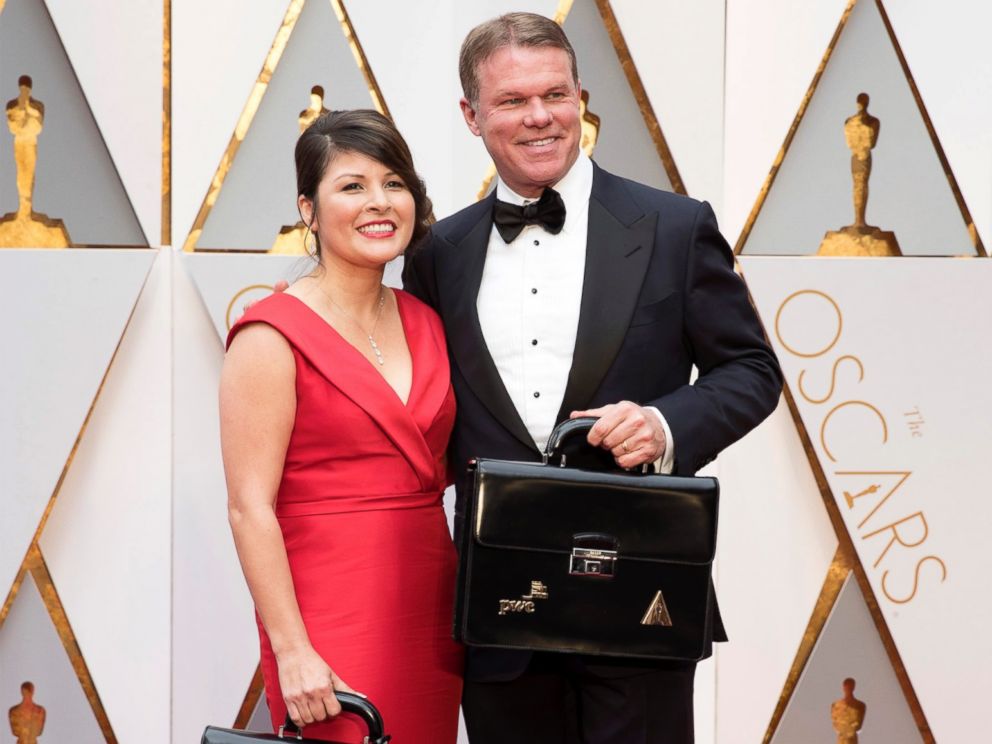 Cullinan was responsible for handing the wrong envelope to presenters Warren Beatty and Faye Dunaway moments before she incorrectly announced "La La Land" as the winner of the best picture award.
"Once the error occurred, protocols for correcting it were not followed through quickly enough by Mr. Cullinan or his partner," PwC said in a statement shortly after the show.
The best picture honor actually went to "Moonlight."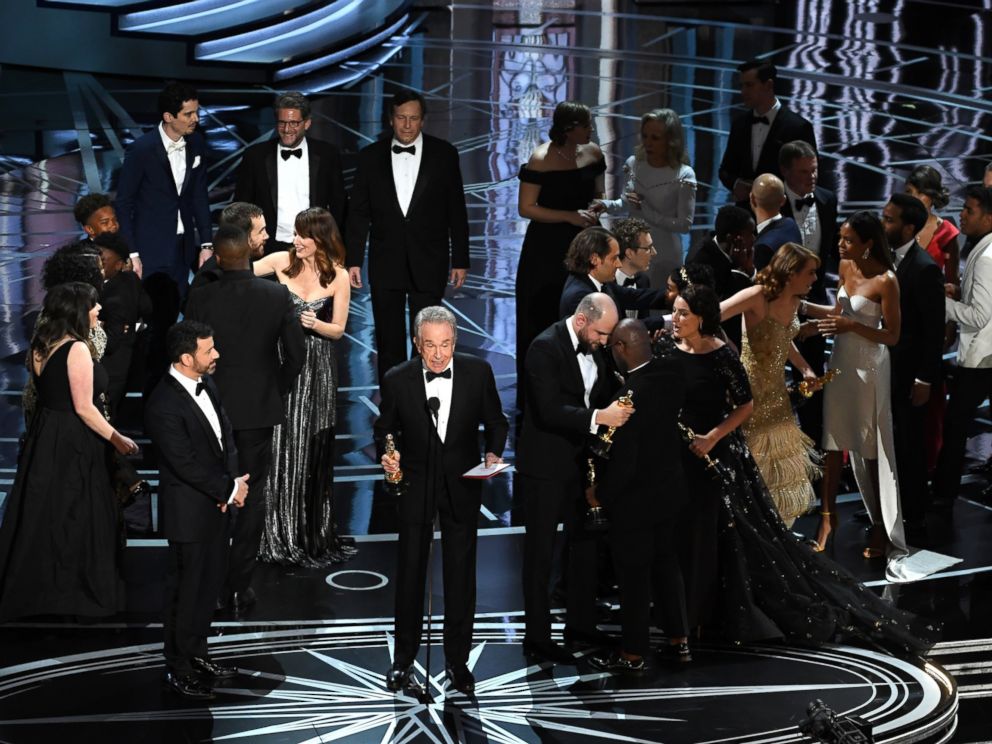 The day after the awards show, PwC took full responsibility for the gaffe and "breaches of established protocols." In a statement obtained by ABC News, the firm apologized to the casts and crews of "La La Land" and "Moonlight," as well as to Beatty, Dunaway, host Jimmy Kimmel, ABC and the academy.
"For the past 83 years, the academy has entrusted PwC with the integrity of the awards process during the ceremony, and last night we failed the academy," read the statement, issued right after the show. "PwC partner Brian Cullinan mistakenly handed the back-up envelope for actress in a leading role instead of the envelope for best picture to presenters Warren Beatty and Faye Dunaway."
The academy later issued a statement of its own and also apologized to the "La La Land" and "Moonlight" teams, as well as Oscar viewers.
"For the last 83 years, the academy has entrusted PwC to handle the critical tabulation process, including the accurate delivery of results," the academy's statement read. "PwC has taken full responsibility for the breaches of established protocols that took place during the ceremony. We have spent last night and today investigating the circumstances and will determine what actions are appropriate, going forward. We are unwaveringly committed to upholding the integrity of the Oscars and the Academy of Motion Picture Arts and Sciences."
According to the PwC website, Cullinan had been part of the balloting team since 2014 and is an accountant with more than 30 years of experience. Ruiz became a balloting co-leader in 2015 after spending more than 10 years on the team and has been with PwC for 19 years. Both accountants are still partners with PricewaterhouseCoopers, according to the firm's spokesperson.
Stephanie Wash contributed to this report.